ServiceNow is a digital platform that enables your company to quickly achieve Total Experience
You can rebuild any process in your company as a digital workflow. Want to know how? Click here and contact us.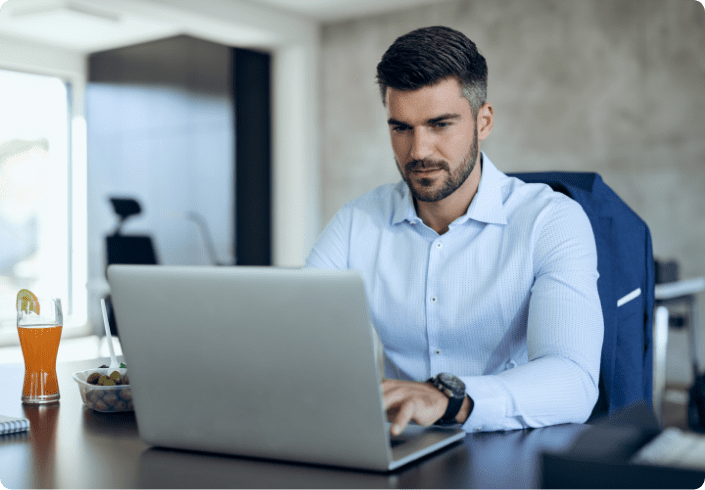 Transform your digital experience with AOOP
Modernize your IT Services and Governance operations to optimize productivity, cost and resiliency through a single integrated IT platform.
Pleasant Customer Experience
Facilitate access and consumption of services for your employees through a model of consumption and self-services. Build intelligence into every integration to deliver productivity-enhancing experiences.
Increase your customers' loyalty
Reinvent the experience along with your customers. Scale service operations with connected and integrated digital workflows across your departments and increase the efficiency of your operations.
Create apps at the speed your business needs
Generate intuitive experiences that users love. Quickly create apps and automate digital flows through an intuitive low-code platform.
We were recognized by ServiceNow in 2022 as "Partner of the Year" in the "Emerging Markets" category, which encompasses all partners based in Latin American, Caribbean and Canadian countries.
Our experts make the most of everything the ServiceNow platform and solutions can bring to your business.
We combine experience in Consulting & Advisoring, transformation and hyperautomation, in addition to service design methods and construction of Total Experience models.
All this combined with our experience in implementation & integration of the entire ServiceNow solutions platform.
We have the largest portfolio of projects implemented in the ServiceNow ecosystem in Brazil.
You can also count on our flexible support and support model, in addition to custom-made training to develop your team, including specialists and professionals from other areas, the so-called Citizens Developer.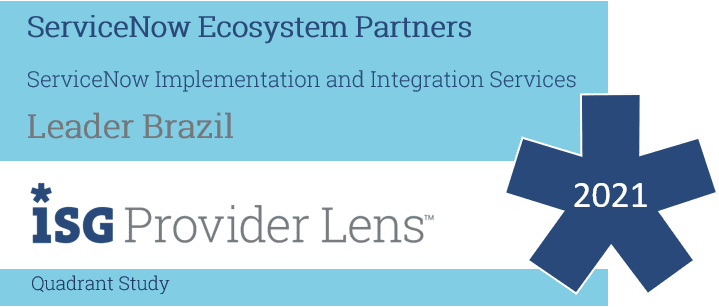 ISG
Reconocimiento como ServiceNow Partner "Leader" in the ISG Provider Lens
Aoop was recognized in 2021, 2022 and 2023 as a leader in the ISG Provider LensTM for ServiceNow Ecosystem partners 2022 Brazil – in all 3 existing quadrants.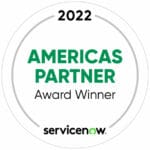 Partner of year – Emerging Marketing
Aoop is recognized by ServiceNow as a 2022 Partner of the Year in the "Americas Emerging Growth Markets" category. The "ServiceNow Partner Awards" recognize the company and reward partners who bring exceptional value to ServiceNow and its customers.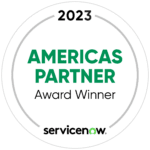 Partner of year – Emerging Marketing
Aoop is recognized by ServiceNow as a 2023 Partner of the Year in the "Americas Emerging Growth Markets" category. The "ServiceNow Partner Awards" recognize the company and reward partners who bring exceptional value to ServiceNow and its customers.

New approach to integration-related problems
Founded in 2017, Digibee brought a new approach to the market to address problems related
to the construction, delivery and maintenance of integrations in a scalable way, through an
agile integration model and a 100% cloud native and disruptive SaaS technology platform.
Currently, hundreds of companies already use the Digibee platform and have already realized
all the benefits that a low-code integration platform provides for their businesses.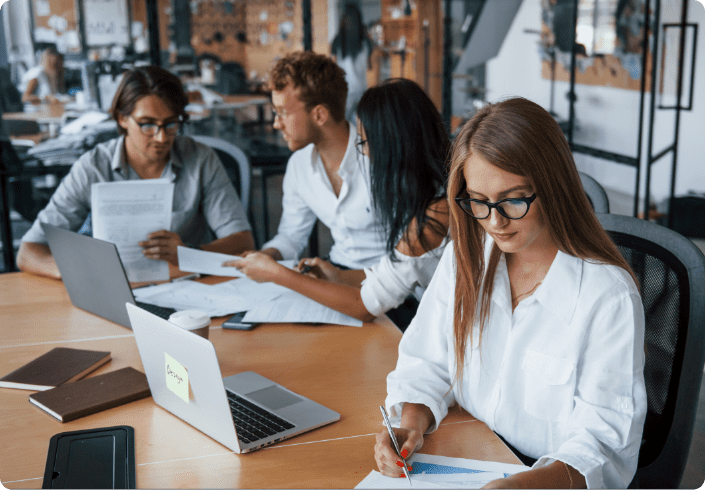 Click on image to enlarge
With Aoop, you can get the most out of constructing your integrations, using the best practices for creating and running your pipelines on the Digibee platform.
Our vast experience in projects, hyperautomation and construction of digital services qualifies us to support you in an entire strategy of defining an architecture for using the Digibee platform, in a corporate way, in your business.
Furthermore, you can count on our Consulting and Development team to build custom-made pipelines, be assisted and supported in the environment through our super flexible model, in addition to custom-made training to develop your team of Digibee specialists.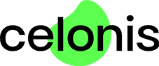 Applies intelligence to the processes
A global leader company in process management and execution solutions that quickly fix hidden inefficiencies. It connects data across systems, applications and desktops and gives companies reports on how the business is running. It applies intelligence to processes to coordinate all the moving parts across people, processes and technologies.
The solution makes it possible to make an X-ray of the executed processes, identifying their inefficiencies, using concepts of artificial intelligence and machine learning and proposing corrections.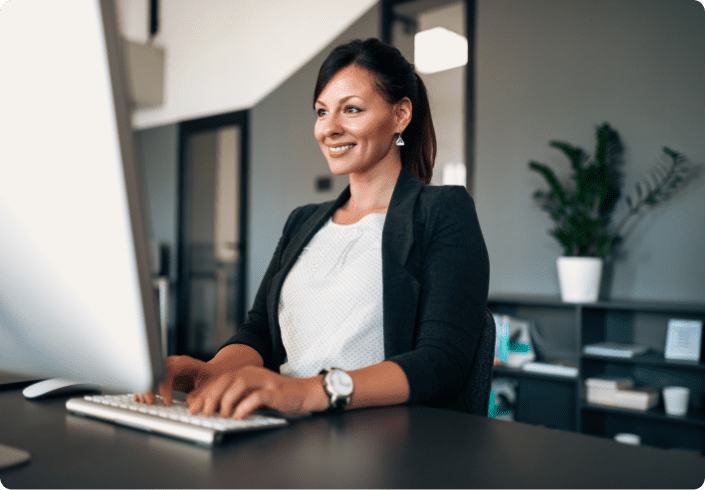 Among the solutions, the highlighted ones are:
Process mining is defined as an analytical discipline to discover, monitor and improve business processes as they really are, is the X-ray of your business.
The process works by extracting knowledge from event logs readily available in today's information systems in order to visualize business processes and all their variations as they are executed.
There are many benefits in process mining:
• Objective, fact-based insights  – provides objective, fact-based insights derived from real data to help you audit, analyze and improve your existing business processes;
• Faster, cheaper and more accurate  – compared to the long and often subjective process mapping workshops;
• No need to rip and replace  – process mining works on top of your existing systems, helping you to increase your existing technology investments. It is not necessary to replace to improve your processes.
Execution Management System
With the platform and applications that constitute the "Celonis Execution Management System", you can eliminate misuse and increase your results by discovering and adjusting invisible inefficiencies.
Click on image to enlarge
Discover and fix hidden inefficiencies quickly.
The only thing that grows faster than business transformation investments are the hidden inefficiencies within your company.
Contact our team of experts!

Innovation, Digital Transformation and Total Experience
Our expertise in digital transformation projects, hyperautomation and digital experiences has brought us many insights into the needs that corporations have related to the implementation, management and continuity of mandatory evolutionary improvements in their highly competitive segments. In this context, our innovation and experience teams are always alert, creating complementary solutions to our offers to cover these identified gaps and opportunities.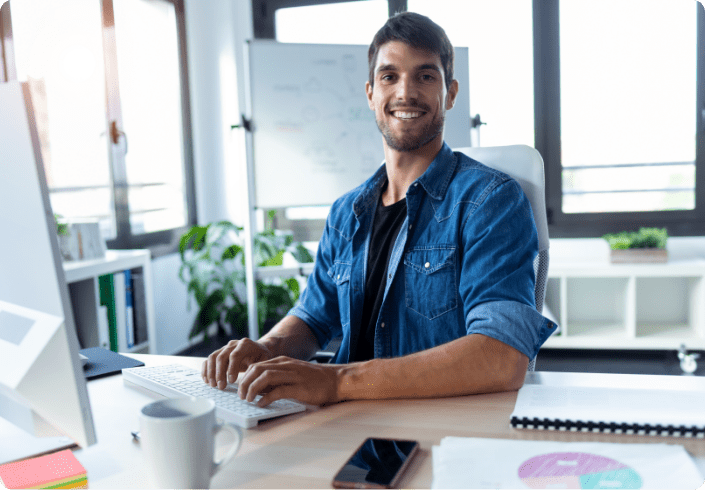 Aoop Products & Solutions

xVision is a solution based on data collection to understand, learn and gain insights into the behavior and experience of your users, with the purpose of evolving your product in an organic and continuous way.
• We build a complete product assessment using data analysis tools, usage recordings, heatmaps and data from problematic points;
• We perform a complete product usability analysis with every detail thoroughly researched;
• We offer solutions with explanations based on UX rules to solve user problems;
• IT Service Management (ITSM) Fundamentals
• We provide advice from the technical team for any further clarifications and development support.
• Understand/discover the needs of your user;
• Keep the user adhering to their digital products;
• Always be in line with the best design practices;
• Understand GAPS and dissatisfaction to be able to act quickly and assertively;
• Increase the level of user satisfaction regarding available services.