Our solutions per industry help increase your company's potential
Accelerate your digital services transformation process to attend the needs of your industry segment with powerful solutions to comply with your business branch.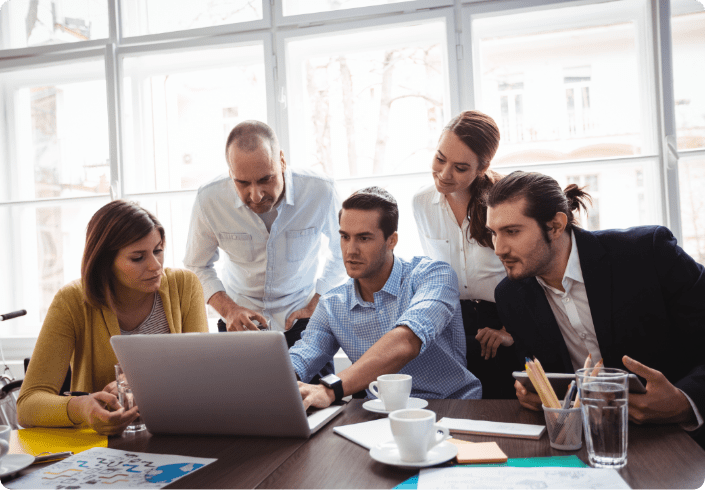 Banks & Financial services
Financial services institutions (FSLS), like other segments, are under strong pressure to adapt to an environment in constant change.
Industry demands are powerful at creating disruption at every turn, including changing customer expectations, new technologies and increasing security threats, regulatory pressure, and increased competition for top talent.
Several important barriers prevent this effort:
• Disconnected experiences across all channels, many of which are still paper- or email-based (semi-automated backoffices);
• Unstructured processes that touch multiple functions and systems managed through people, email, and chat.
But you can change this scenario with a specialized platform for the financial sector that brings together best practices and intuitive resources that will take you to a higher level in your relationship with your customers, your services and your backoffice areas.
ServiceNow Platform – Financial Services
Creating a systemic foundation based on platforms that allow for hyperautomation and total experience is essential to accelerate the transformation of your business, reinforcing your operational resilience, offering exceptional customer experiences and increasingly improving experiences throughout the entire lifecycle of employees.
Through the expertise of Aoop and our technology partners such as ServiceNow, Digibee and Celonis, we offer a path to create a unified platform of action across the enterprise, connecting the front, middle and back office through robust platforms and pleasant experiences.
Download the material for free to learn more or contact our team of experts directly using the form below: